It's no secret that everything's getting more expensive. With inflation rising and some difficult economic circumstances, many people find themselves wondering how they can pay for dental work with little to no money to spare.
If you have concerns about your teeth but simply can't afford dental work, first of all, know that you're not alone. Many people have similar concerns, and financial stress added to tooth pain only compounds the problem. Fortunately, there is good news.
It is still possible to get the dental treatment you need even when your bank account dips low. Our Grand Prairie office has compiled seven alternatives for when you can't afford dental work.
1. Use a Credit Card
If you're pursuing low-cost dental service, consider charging your treatment to a credit card.
While generally speaking credit card debt is not ideal for your long-term financial health, it can be a convenient solution if you need to undergo treatment like a root canal or crown. Delaying these dental procedures can lead to serious complications or infection, so it is best to receive treatment as soon as possible.
You may want to open a new credit card account rather than using an existing one. Look for cards that offer introductory 0% annual percentage rate periods on purchases. With this card, you won't have to pay interest on your dental charge for a specific amount of time—for example, six months or a year. This will give you enough time to pay down all or most of the cost of your procedure before you begin accruing interest.
2. Explore Dental Insurance Options
Another step worth taking if you can't afford dental work is to explore all of the dental insurance coverage options currently available to you.
Many people without much money wonder how they can pay for dental work simply because they don't realize that their employers offer dental coverage. Many individuals, in fact, get dental insurance through their employers because they are typically offered at affordable monthly group rates. Maybe you declined this option during the last enrollment period simply to save yourself money, but take another look—your company might even cover a percentage of your premium.
Alternatively, you can contact a major dental insurance provider, like BlueCross Dental and Aetna Dental, to see what plans they offer to individuals.
If you do sign up for dental coverage, you'll need to become familiar with what treatment your insurance covers. You can find these details on your provider's website or call your insurer for a membership handbook, which will clearly break down your coverage for you. For example, if you know you need a cracked filling replaced, check with the insurer to see what your out-of-pocket amount would be.
3. Take Advantage of Personal Loans
Let's say you can't afford dental work but you're having trouble finding an affordable dental insurance plan or qualifying for a credit card. In this situation, you may want to look for an affordable personal loan that will cover your treatment cost. Then, you can simply pay the loan back along with some interest over time.
When seeking out this type of loan, you'll need to furnish proof of your income. In addition, you'll have to authorize your potential lender to check your credit. These two factors will ultimately determine your loan amount and the loan interest rate.
The personal loan route is generally an excellent option for individuals who can't afford dental work because your loan amount will likely be adequate for covering your treatment costs. In addition, you can choose how long you take to pay back your loan, like 12 months or five years, based on your target monthly payment amount.
Yet another benefit of choosing the personal loan option is that some loans carry lower interest rates than credit cards do. Just make sure that you borrow only the amount you truly need, as a smaller amount will be faster to pay back, and you will pay less in interest long term.
Loans are particularly great for covering extensive treatment that you otherwise couldn't afford to pay for upfront, like full-mouth reconstructions, also known as smile makeovers. These procedures could involve getting dental implants, teeth whitening, or dentures, for example. You can also use a loan to cover the cost of a dental emergency.
You can look for personal loans at credit unions or banks. Alternatively, a family member or friend might be willing to loan you money. If you go this route, make sure to clearly spell out the terms of repayment and even consider having a written contract to avoid conflict later on.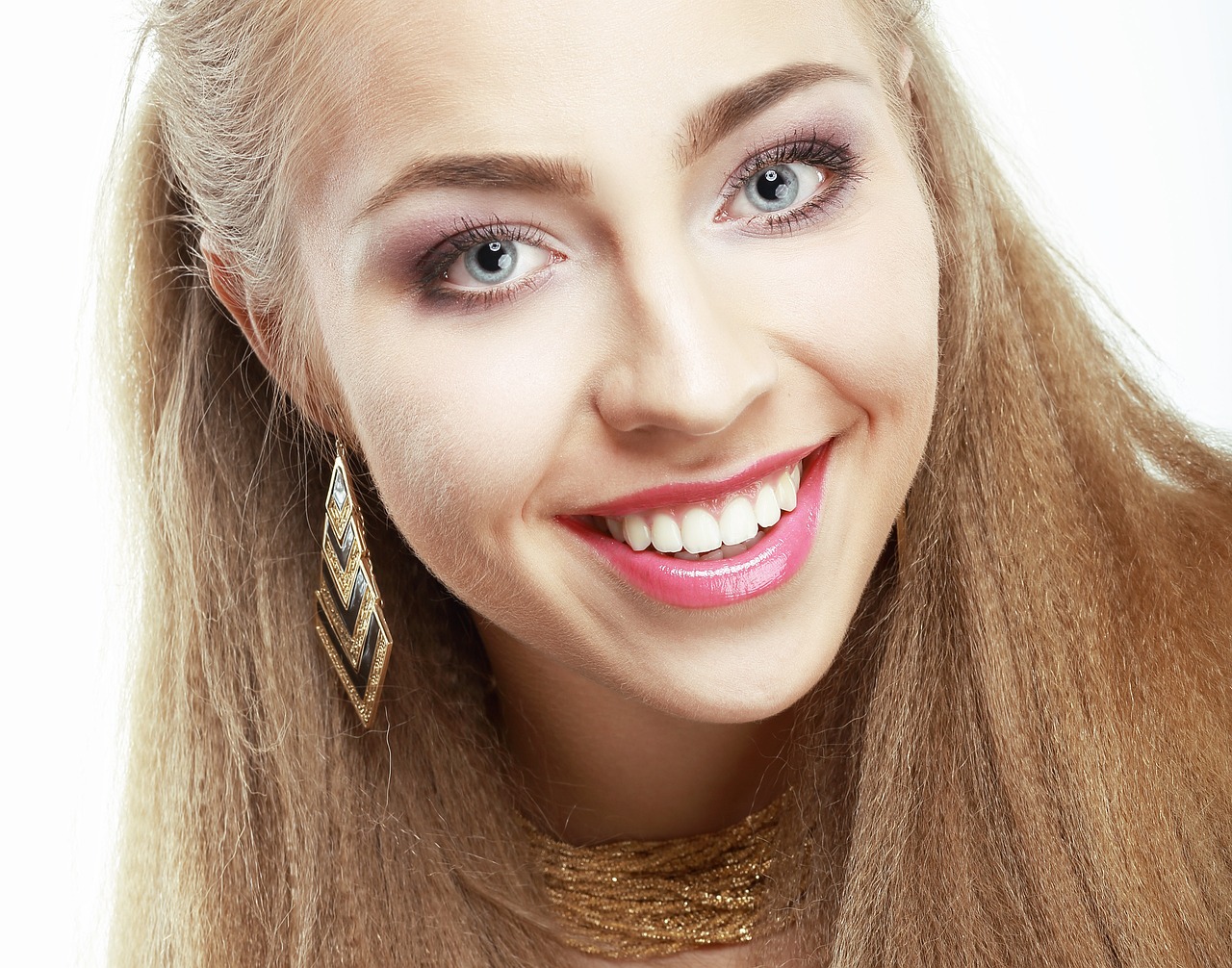 4. Save Money for Lower-Cost Treatments
Another way to pay for dental work with no money is to simply save up for a low-cost dental service.
If you need a certain type of treatment but can't afford dental work, ask your dentist if a less expensive option is available. For instance, rather than doing a crown right now, your dentist might be able to give you a filling, which is usually less expensive, and recommend doing a crown later. Then, calculate the amount you'll need to stow away each month to cover the cost of the lower-cost treatment.
Setting aside even just $10 per week can help you eventually achieve your objective. As you save, try to cut out unnecessary expenses and put the resulting savings toward your savings account, too. You could also set up your own crowdfunding campaign, where generous friends and family may be able to donate money to cover your dental treatment costs.
5. Take Advantage of CareCredit
Many patients who can't afford dental work have also turned to CareCredit, a medical credit card, to cover their dental procedure expenses.
Applying for this type of credit line is relatively easy, and the interest rate associated with it is usually reasonable compared with that of a standard credit card. In addition, this card provides unique financing options not available with other credit cards.
Individuals who can't afford dental work can easily pay for restorative and preventative treatments using CareCredit.
6. Capitalize on Health Savings Accounts (HSAs)
HSAs are also an excellent option for paying for a low-cost dental service. HSAs are special savings accounts that allow people to save money for health care and medical costs before tax. An HSA offers the benefit of lowering your overall coinsurance, copayment, and deductible costs related to dental care.
If you can't afford dental work, check to see if your employer will allow you to open this type of account through them. Alternatively, you may open one through a health insurance company or even a private financial institution.
7. Use a Dental Office Membership Plan
One of the best ways to afford dental treatment is to sign up for your dental office's membership plan. These types of plans are designed to help people who don't have dental insurance and can't afford dental work otherwise.
For example, with our low-cost dental service plan in Grand Prairie, you will pay a small monthly fee to cover preventive care and X-rays. You can also enjoy discounted rates for dental treatment. For those who currently can't afford dental work, this option can save them a large amount of money long term. This is particularly the case if you'll need extensive work done in your mouth down the road.
Experience Quality Dental Care with Definitive Dental
At Definitive Dental, we are excited to offer a low-cost dental service plan to patients in Grand Prairie. It's the perfect option for patients who can't afford dental work but need work done on their teeth and gums.
With our membership plan, you pay just $33 a month, or $396 a year, to get several benefits. These include two regular cleanings, two exams that include X-rays, and one emergency examination each year. Our plan also includes two fluoride treatments and a discount of 15% on additional services.
Our membership plans eliminate the need to worry about deductibles, maximums, pre-approvals, or waiting periods. In addition, the benefits we offer through our plans start immediately after you enroll.
In addition to offering this convenient Dental Care plan, we regularly offer cost-saving specials. For instance, you can get $1,000 off SureSmile clear aligner or dental implant treatment whether you're a new or existing patient. New patients can also take advantage of free Zoom! teeth whitening and even a $69 emergency exam if they are not insured.
Why Choose Definitive Dental?
We're proud to be a patient-first, caring, affordable dentist, which is why we offer a low-cost dental service plan for patients who can't afford dental work. We have also developed a reputation for the high quality of our services as evidenced by our nearly 400 five-star reviews.
Get in touch with us to learn more about our membership plan and our services, and book an appointment with us today!